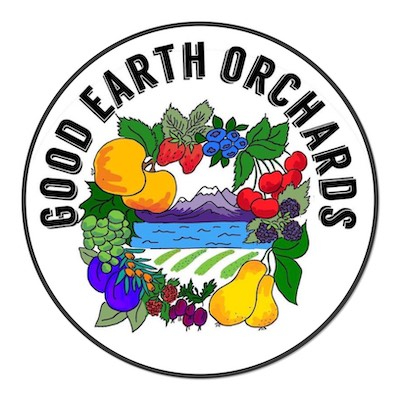 Good Earth Orchards
Address: 23298 MT Hwy 35 Bigfork, , 59911
Email Address: goodearthorchards@gmail.com
Phone: 406-214-9786
About Us
We are a family owned and operated cherry orchard, located on the east side of Flathead Lake, MT. We grow traditional Flathead cherries, Rainiers, as well as apples, plums, pears, peaches, blueberries and mulberries. We planted additional fruit trees 8-10 years ago to go beyond just cherry harvests!
Practices
We use organic spray for the cherry trees, 3-4 sprays during the growing season and once the cherries are ripe, we don't use any sprays after that. So our apple, plum and pear trees including all berry bushes are not exposed to any sprays as well.
We also don't use Round Up and believe in healthy soil practices.