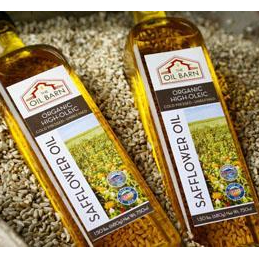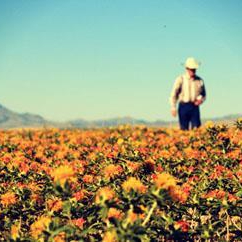 The Oil Barn
Address: 325 KAMUT Lane Big Sandy, MT, 59520
Email Address: howlinwoods@gmail.com
Phone: 406-378-2106
About Us
The Oil Barn is a small, farmer owned operation nestled between the beautiful Bears Paw Mountains and the mighty Missouri River, southeast of Big Sandy in North Central Montana.

?With over 20 years of organic farming experience, we have a deep respect for the earth and understand the value of healthy farming practices.
Practices
At The Oil Barn we believe that organic and natural is better. We never use any chemical solvents in our extraction process. Our oil is all natural, low-temperature, expeller crushed from hi-oleic safflower grown on our farm.

Unlike many other companies, The Oil Barn does not use any chemicals or materials to refine, bleach or deodorize our oil. We leave it exactly how it comes out of the seed to give you the full value of 100% natural oil in high nutrition, mild, clean taste, pleasing aroma and golden color.