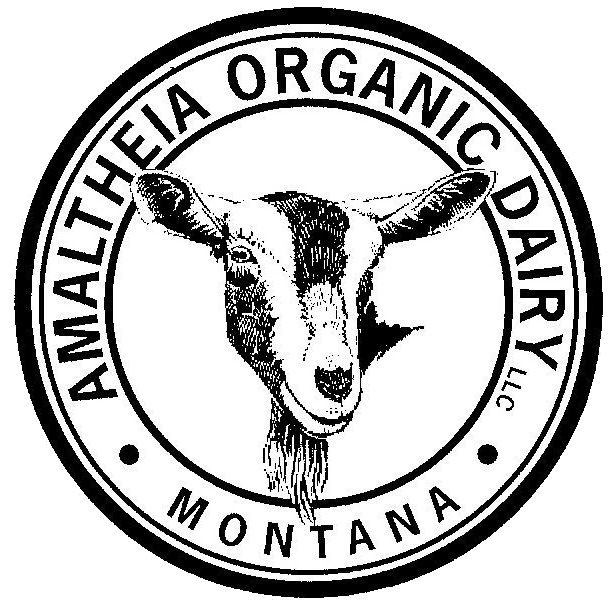 Amaltheia Organic Dairy - COG
Contact: Sue Brown and Sarah Brown
Address: 3380 Penwell Bridge Road Belgrade, MT, 59714
Email Address: farmer@thewickedgoodfarm.com
Phone: 406-388-5950
About Us
Amaltheia Organic Dairy is a sustainable, organic company that has been handcrafting organic goat cheeses for over 20 years. We utilize all of our by-products and have organic whey-fed pork to sell as well as organic vegetables and composted manure.

The name Amaltheia comes from Greek mythology,
and refers to the goat that nursed Zeus. With Amaltheias' care Zeus became the king of the gods, and thus awarded Amaltheia by putting her image in the sky as the constellation Capricorn. He also took her horn and created the Cornucopia, which would bring abundance to all. Amaltheia reminds us of how bountiful our Earth is.